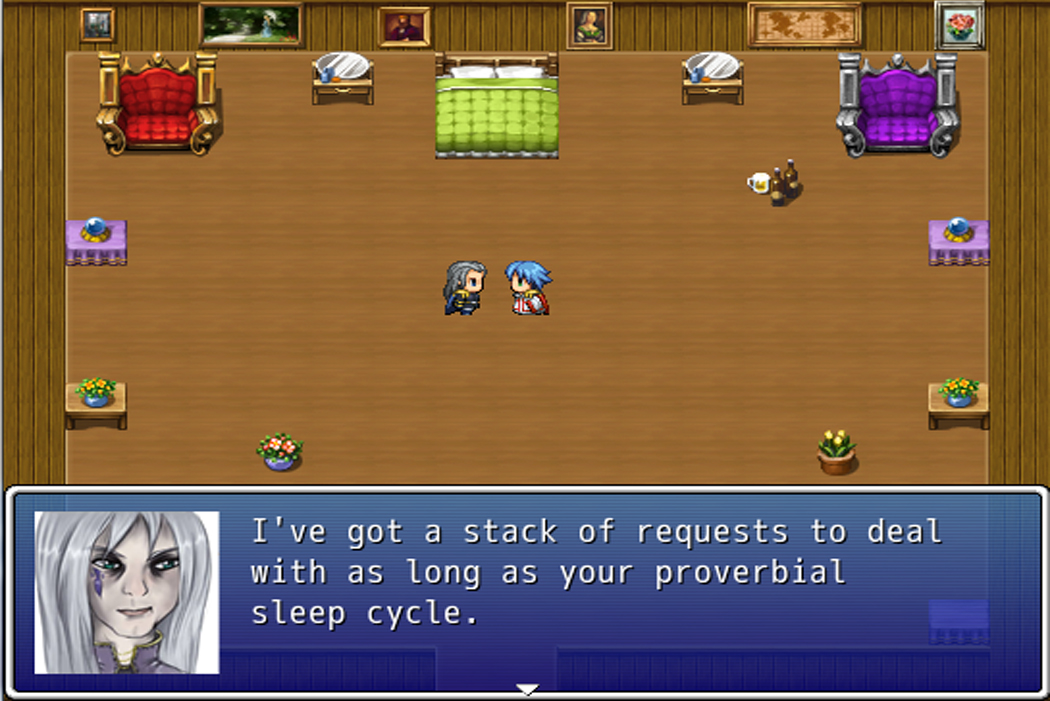 You Are The Reason - Public Demo
A downloadable game for Windows
You Are The Reason - Demo
Hey everyone, the demo for You Are The Reason is finally public. Give it a play, take your time, talk to villagers (particularly those inside homes) and get a feel for the world, the characters and the story I'm attempting to tell. Most of all, have fun.
You Are The Reason – Super Awesome Fact Sheet
(Please do ask me for more info if any of these points interests you)
What is YATR and what engine is it being made in? - YATR is a top down 2D RPG made in RPG Maker, currently in the process of being ported to Unity through the use of black magic. For now unfortunately, it's only available for Windows users.
What's the story of YATR? - YATR centres on a young girl born with magical abilities in a world where the gift of magic is seen to corrupt all who wield it. It's the ultimate stigma. You can use magic? You're going to try and use it to kill us all, we should probably make sure that doesn't happen before you have a chance to turn. The game centres on our hero's journey into the world to prove she can use her magic for good, while escaping a growing mob pursuing her for what she can do.
Tell me about the Music and Voice Acting - Features a soundtrack by Youtube sensation Brent Black (Brentalfloss, the guy who makes those game theme tune with lyrics videos) and voice acting from a wide varied cast including Escapist Reviews Editor Jim Sterling. The voice cast includes two very young children, some Trans voice actors playing Cisgender roles and vice versa, as well as being a cast containing more women than men.
What makes your RPG battle system unique? - While your character is incredibly powerful, the combat system requires you to resist the urge to attack and use non violent means to progress. Our hero has a thing about not killing humans, she's really not keen on the idea if it can be helped.
So, is it true you play as a Trans person? - The Protagonist of You Are The Reason is Transgender. This is not a core plot point reveal, not is it the crux of her narrative arc, it's just a thing about her that exists. It effects some of the ways she interacts with those around her, it impacts how she interacts with the world but this is not a game about her transition by any means.
Who is making the game? - The game is being made by me, Laura Kate Dale (@LauraKBuzz). I'm a games journalist and founding member of Indie gaming site IndieHaven.com. I started working on You Are The Reason as part of an experiment for the site, a challenge to see if creating a game for myself would change my perspective as a critic and have a positive effect on my writing. I can tell you that I have certainly learnt a lot from the process.
Want to know more about the game? I don't bite, feel free to Tweet @LauraKBuzz or email LauraK@IndieHaven.com. I'm happy to do interviews or press stuff for people.
Download
Click download now to get access to the following files:
YATR Public Demo.exe
71 MB